The easiest route doesn't always make us the best we can be.
A strong woman can tell you that.
Respect her.
Honor her.
Embrace her as a friend.
Appreciate her in your life.
And remember to tell her "thank you" for being part of your day.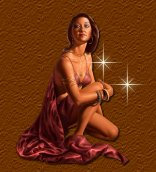 I'm sending this to you to say
I admire your courage,
I admire your strength,
and I do value you in my life.
© Copyright Brenda Hager, June 2003

Do not use or reproduce without permission


""When the heart sings and the spirit soars,

the music of life is complete."

bkh - October 99


"Love is the music the heart sings best."


"To bring you laughter each morning and warmth at night...

would bring me joy at all hours." :c)













This page has been visited by friends times.

















Java Script by

Kurt's DHTML